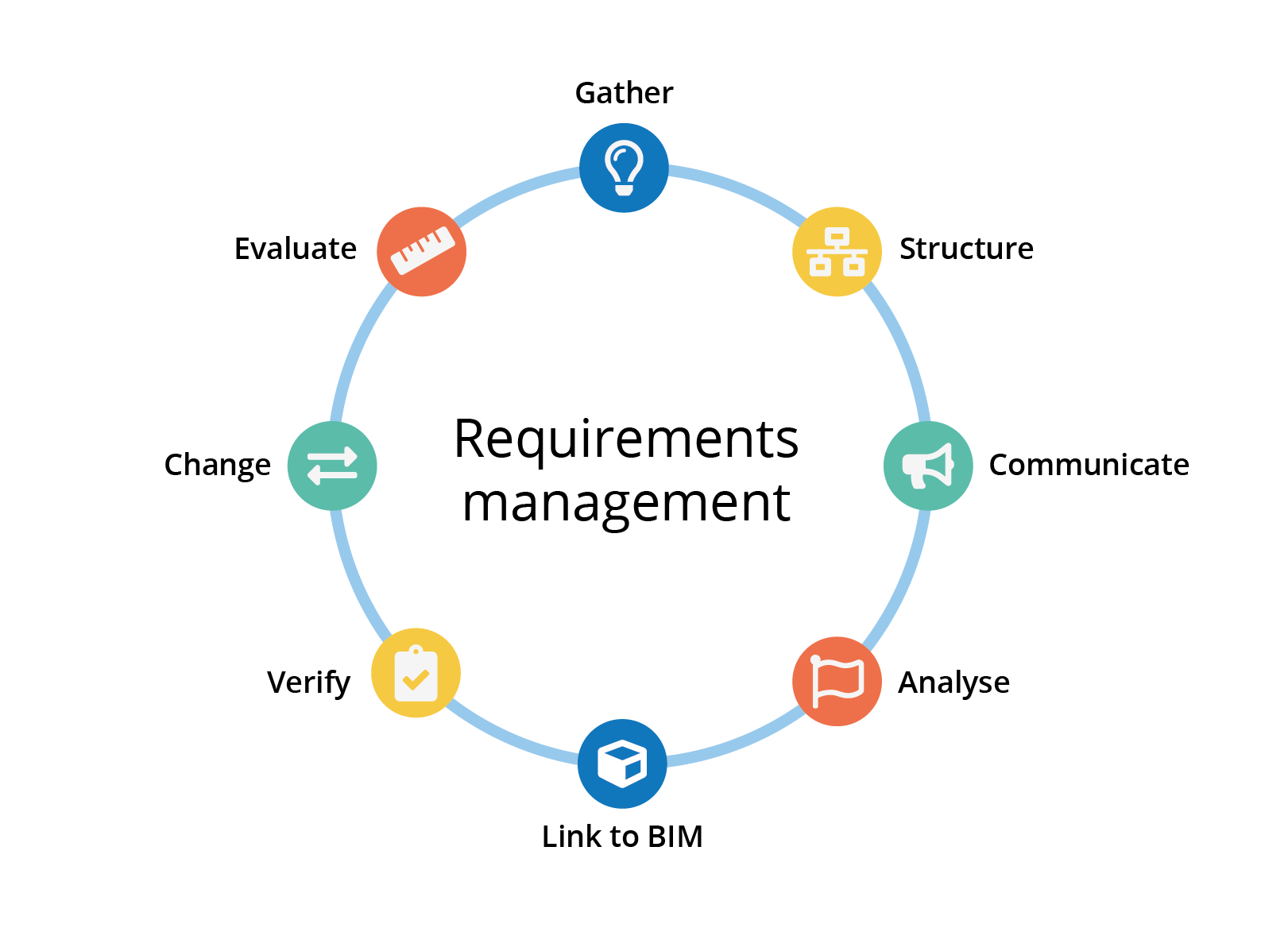 We have contributed to the Designing Buildings Wiki with an article about requirements management for construction projects, which can be found here. The article explains what requirements management (RM) is, why it is important, and what it entails. It explains briefly the following RM activities:
> Gathering requirements
> Structuring requirements
> Communicating requirements
> Analysing requirements
> Linking requirements to BIM models
> Verifying compliance
> Managing change
> Evaluating and reusing requirements
For more info about requirements management, contact us or one of our partners.